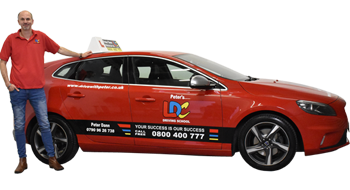 The car
I use a Volvo V40 R-Design as my training vehicle.
Volvos have always been renowned for safety. Hailed as one of the safest cars on the road at launch, the V40 not only scored 5 stars in the Euro NCAP safety tests but recorded the highest score of any car to undergo the tests. I've opted for a V40 because its high levels of active and passive safety fit well with what www.drivewithpeter.co.uk is all about: helping to produce safe drivers, but also drivers who enjoy driving. My V40 is really nice to teach in, and to learn to drive in – it also has a nice sporty character. My V40 features ABS, traction control, all-round airbags, and, of course, dual controls. It even has heated seats for the winter!
Specifications Include:
Power Assisted Steering
Start-Stop System
Dual-zone Climate Control/Air Conditioning
Anti-lock Braking System (ABS)
Traction Control
Dual Controls
Six speed Manual gearbox
Electric Windows
Adjustable Seat and Steering Wheel
Spacious Interior
All-round Airbags
Easy to Read Dash Board
Under the bonnet...
Take a look under the bonnet of my V40 – it's useful to know what's what under there for the "Show me - Tell me" part of the driving test: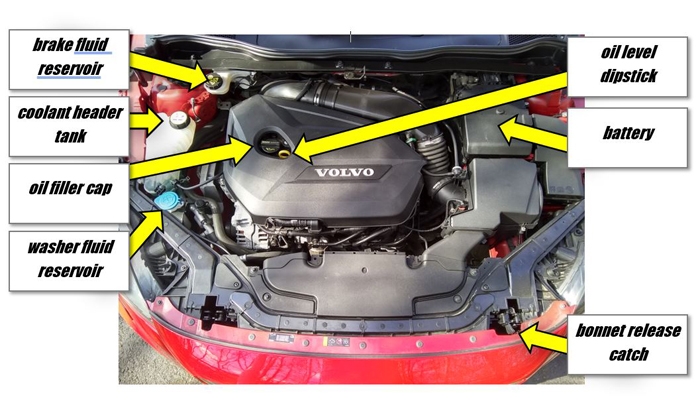 If you would like more details about the car or would like an assessment lesson to see if it is suitable for you then please feel free to "contact me"