The car
I use a Renault Clio as my training vehicle.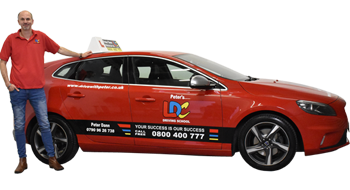 The Clio is a great car for driver training, the car to have right now – small and manoeuvrable, but hugely safe with a 5 star NCAP rating – really nice to teach in, and to learn to drive in. My Clio features ABS, traction control, all-round airbags and, of course, dual controls.
Specifications Include:
Power Assisted Steering
Air Conditioning
Anti-lock Braking System (ABS)
Traction Control
Dual Controls
Electric Front Windows
Adjustable Seat and Steering Wheel
Spacious Interior
All-round Airbags
Easy to Read Dash Board
Under the bonnet...
Take a look under the bonnet of my Clio – it's useful to know what's what under there for the "Show me - Tell me" part of the driving test: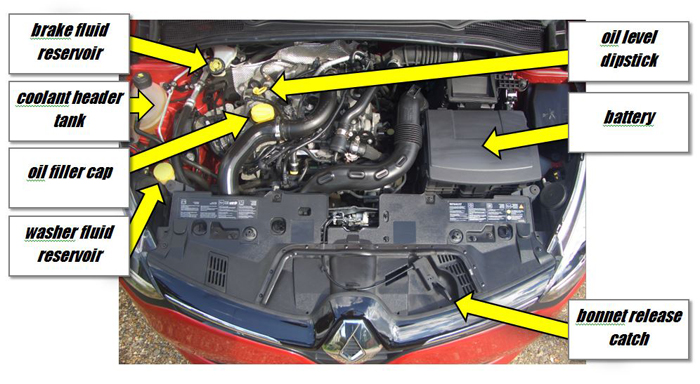 If you would like more details about the car or would like an assessment lesson to see if it is suitable for you then please feel free to "contact me"